July 2017

Nothing could stop Folksy Theatre's wonderful performance of Twelfth Night this year, not even the bucketing rain in the second half.  It was truly a spectacle with outstanding performances from all the cast – their voices lifted to counter the torrential drumbeat.  If you've not watched the play recently then grab the next chance it's a terrific story – adventurous and funny – and as relevant to the human condition today as it was when it was written.  We've never enjoyed a performance more, tucked under our brollies, glasses and snacks to hand.  Who says you can't have fun in the rain?
June 2017
We are delighted to announce, commencing 1st June, Glen goes organic!  We have entered the period of simultaneous conversion of the hills, pastures and flock following Scottish Organic Producers Association guidelines.  In reality this does not mean much difference to our operations because of the way we farm at Glen, but it's good to be promoting this approach to land stewardship and animal husbandry.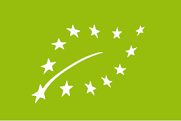 May 2017
It was a beautiful day for our Scottish Garden Scheme opening on 28th May.  A few people brought picnics and took advantage of the warm, dry weather.  We also had a great result from our tea-room in the wood shed, in total we raised £715 from the opening.   This year's proceeds are going, 60% to the SGS charities and 40% to our chosen charity: the Conservation Foundation's We Love Yew and Tools Shed projects.  Our second garden opening is on 24th September, 11am-4pm.  Dogs on leads and picnickers are welcome!
Post script:  we've had this lovely message back from the Conservation Foundation.  Get in touch with them if you know of a school or community group needing more gardening kit!

December 2016
We've been reviewing the results of our 2016 charity fund-raising activities and are pleased to say that these amount to more than £6000.   Almost £800 was raised from garden openings in partnership with the Scottish Garden Scheme Scotland on Sunday did a great feature of the garden recently.. stunning colours!
The rest of our fund-raising came from offering a week's stay in Larder Wing as a charity auction prize.  Several health, housing and environmental charities included Larder Wing as one of their auction prizes.  We look forward to continuing our support for charities which are connected to the family or the Glen community.
We've had some great photo shoots this year.  Anthropologie most recently discovered our delights.  And Barbour was busy getting ready for Christmas too.  We loved having Birdie and Rhodes Let It All Go here –  beautiful song, rocking northern lights and flocking birds… the video is now up to >23.5M views on YouTube and counting!
July 2016
Terrific performance of As You Like It.. neighbour Fi Martynoga (wearing the hat) gets swept into action in the final scene.  SO lucky with the weather, it was a beautiful evening of a day sandwiched between almost ceaseless rain.  Glen children glued to electric performances and giggling at the strange words and naughtiness.  Take yours to see it if you can catch up with the Folksy Theatre, details on link below.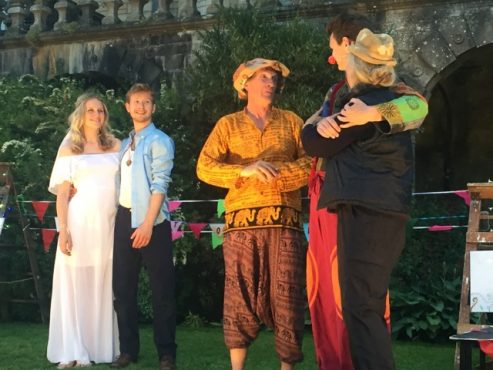 Following the success of Hamlet last year, we are pleased to welcome back the Folksy Theatre company with an open air production of As You Like It on 14th July.  Click on the link for details and tickets.  Glen residents may bring one guest free of charge for every ticket purchased.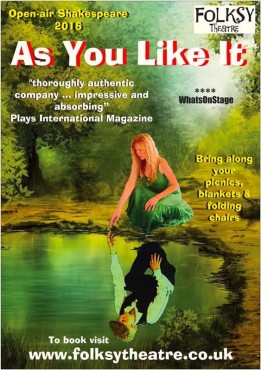 March 2016
Easter Sunday saw the House full of residents, friends and people who contribute to Glen in someway or other.  It was a small thanks to everyone on a special day.  The red velvet cakes and lemon drizzles disappeared in a flash, as did the pile of Easter eggs hidden in the Nursery Wing.  Rain couldn't stop play.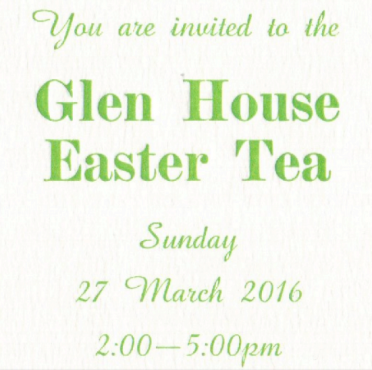 January 2016
The month leaves us like this!  Ian-cognito on quad bike turned snowplough keeping Glen roads clear.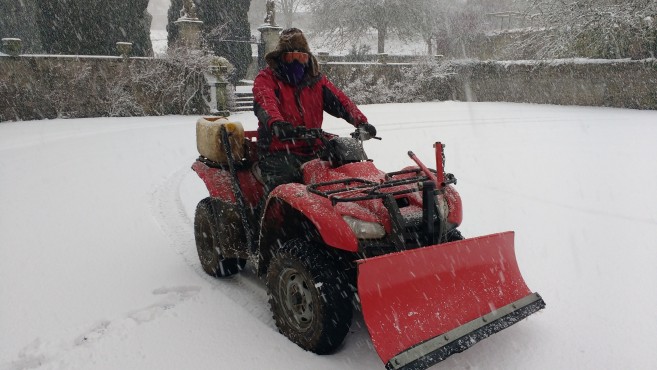 Glen was almost marooned in the floods at New Year.  No-one could remember anything like the amount of water coming off the hills.  The sheep showed their savvy and took to higher ground.
We were lucky compared to Peebles where many homes were flooded, hitting the national news.  Thoughts are with our home-flooded friends Kenny and Karen Coltman and Jo and Lesley Morrison.
December 2015
BIG shout out for all our friends involved in bringing the world to the Paris Climate Deal, at last we can look our children and grand-children in the eyes.  Now the real work begins to ramp up the transition beyond the use of fossil fuels everywhere.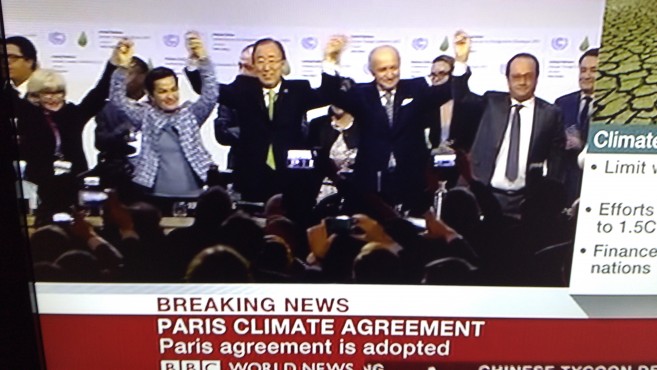 Lots of us at Glen are using local wood fuel for our heating, sharing lifts, using eco-electricity suppliers and other things.  We LOVE our i3 electric car!
September 2015
Early September the Borders Railway opened for travel, even the Queen took the ride.  And it's making our trips to Edinburgh so much easier, here's Tessa jumping off at Gorebridge, for the easy 30minute beautiful drive home.  Electric car-chargers are available in the station car parks and we don't even need them for the i3.
August 2015
BIRDY + RHODES thank you for choosing Glen Let It All Go takes this magical place mystical.  It's fun to see transformation of the familiar and shows the amazing canvas existing here

July 2015
On 16th July, we were delighted to host a performance of Hamlet in the gardens in front of the house.  It was a terrific show which gave full voice to Shakespeare's electric writing.  The evening was further enhanced by menacing rain clouds, although the rain (and most midges) held off.  Here, Hamlet confronts his mother.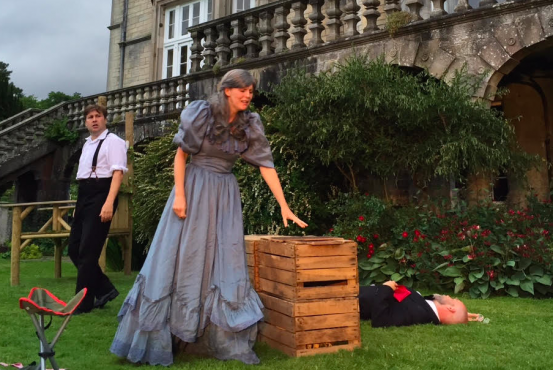 June 2015
On 27th June, family members and others took part in a WALK from Traquair Kirk to the old Yew tree at Traquair to support the global Peoples Pilgrimage  The project has been set up to give us all a chance to show our love of nature and concern about climate change.  We are asking world leaders to reach a meaningful climate deal in Paris this December.  William Tennant makes the point about the clocking ticking – we need ACTION NOW!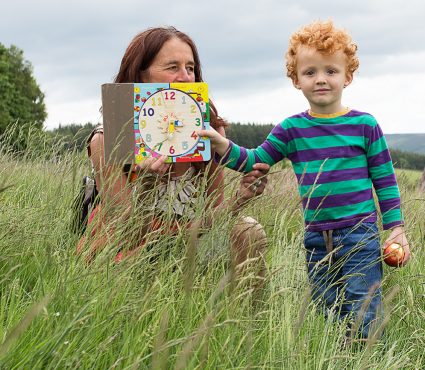 August 2014
The Glen Land Management team at Peebles Show 2014 on Saturday 16 August.  Made a strong showing and took a rosette in the 'County of Peebles Tup Lamb' category.
Following the break in a month of glorious weather, the rain did not succeed in keeping people away from our garden opening on 3rd August.  The day was organised with Scotland's Gardens and is one of a number of charitable activities which have happened at Glen this summer.
The wonderful team at the Borders Family History Society ran the tea-room
Other charity events so far this summer, include a fund-raising dinner for The Borders Forest Trust and a conference for fellows at the John Smith Trust.  We have also donated several weeks at our holiday let The Old Larder, which has been a popular item in charity auctions in the UK and abroad.
June 2014
Finally we have a tractor!  After more than two years support, we no longer have to rely on the generosity of neighbours, so its welcome all round.  The new machine was put straight to work topping the fields with John McCrorie and young Gregor at the wheel.   It has also been spotted delivering an 8ft Buddha to Valley Cottage.
March 2014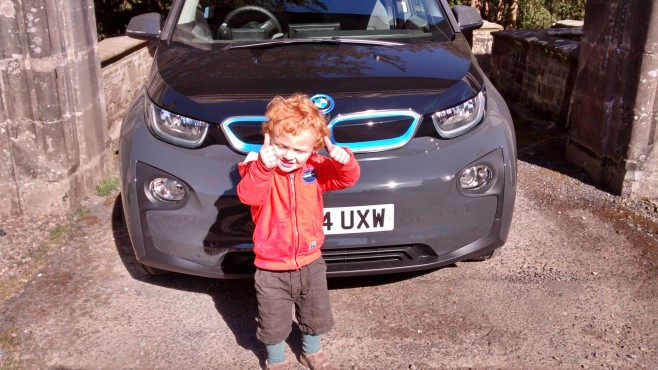 New car arrives!  We calculate it will cost £300 to run pa (approx.10,000 miles) and the insurance is cheaper.  It's so quiet and accelerates like a rocket ship, a joy to drive, and outside still has sound of tyres on road so our concern about colliding with birds and animals is unfounded.  Here's to the next generations and being part of the smart grid.  We're electric are you?
October 2013
It's almost November and we've yet to have a frost!  Lifelong Glen resident and gardener Ian Wilson can not remember such a long-lasting and gentle growing season – the veggie garden remains productive and the snapdragons are still in bloom.  The tree colours are fantastic.  Lambs have just moved into the rape field.
September 2013
On a visit to London, we were stopped in our tracks by images of Glen in the window of New Look's big Oxford Street store.  This follows a 3-day shoot here in July for their autumn-winter campaign.  Some fab shots!
August 2013
For the third year, Glen sponsored contributors to the Traquair Beyond Borders Book Festival and co-hosted the final reception and dinner.  We are delighted to continue our support for Beyond Borders initiatives.
July 2013
Glen hosted a tour of the house organised by the Art Fund.  A charity which helps museums and galleries to buy and show great works of art for everyone to enjoy.
June 2013
We hosted a strategy weekend for the brilliant Carbon Tracker This powerful project of Mark Campanale and Nick Robbins was conceived around the kitchen table at Glen several years ago.
March 2013
Elizabeth, Lady Glenconner's memorial service was held at Glen on 20th March.  She died just two days away from her 99th birthday, the last of her generation.  Before she died, there were five generations of Tennants living.  She is laid to rest at Traquair Church next to her husband Christopher, 2nd Baron Glenconner.
December 2012
The Glen Christmas Tea – our first time holding a gathering of the larger Glen community in the winter, a great turn-out and Kevin McMahon's magic tricks were tip top!  Highly recommended kevin@magicfest.co.uk
Schumacher College's Darkness and Light fund-raising event, included a week's stay at Larder Wing in the auction prizes – it claimed one of the top bids.  Charity auctions are one of the surprise successes of the Larder Wing conversion.
November 2012
End of year one for the farm – it was a tough wet summer, but we made it through with some lessons learnt.  Looking forward to the next year.
September 2012
HRH The Princess Royal came to Greiston Hill on Glen Estate to plant the first tree in our Jubilee Wood. This spectacular 60 acre site overlooks Innerleithen and the Tweed River Valley and will have nearly 50,000 native broadleaf trees.
July 2012
The Glen House gardens were open to the public on 1 July in cooperation with Scottish Gardens. Despite weeks of unforgiving weather, the day was a huge success with over 350 visitors and more than 3,000 raised for charity.
March 2012
Tessa Tennant hosts meeting for the Executive Secretary of the United Nations Framework Convention on Climate Change and sustainable finance groups from across the world to increase investment in clean-energy solutions.
10 February 2012
Next generation arrives! The family is delighted to announce the birth of William Henry Tennant, to Euan and Helen Tennant.
December 2011
In Hand! This month marked the important return of farming operations to full estate control. Thirty year Glen veteran Eon Pringle stays on as Head Shepherd.
October 2011
Iconic British clothing brand Barbour chose Glen for a week-long photoshoot of it's traditional and terrific contemporary designs.
July 2011
Mark Muller, Director of Beyond Borders, hosts a gathering of Turkish Parliamentarians at Glen House.
12 July 2011
On 27th August 2010 Lord Glenconner, better known as Colin Tennant died in St Lucia. The family's Thanksgiving Service was held on 18th June 2011 and we've created a page for all those who wish to remember him and could not be present. Read More…
January 2011
Glen's latest property venture , the restoration of Larder Wing, is featured in the Scotsman. The Scotsman, January 2011